Moran Accountants is a family based accounting practice established in 1972 by Peter Moran.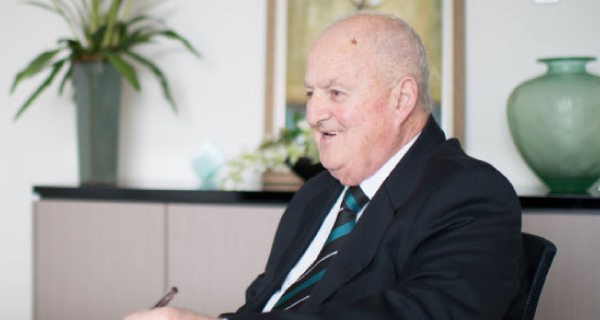 The three senior partners are Peter's children, Joe and his twin sisters Zeina and Lily. As one of the leading accounting firms in Melbourne, we're here to help both individuals and businesses with a wide range of financial services.
Complementing the senior partners is a team of highly qualified accountants and administrative staff and together we work to grow the business utilising the five principles on which the practice was established and to which we can directly attribute our success:
Be professional
Be accessible
Be thorough
Be attentive
Be personable
By adhering to these principles as we deliver high quality services in Taxation, Auditing, Financial & Management Accounting, Superannuation, Business Advisory and Corporate Compliance, we have developed a loyal client base who values our involvement, advice and practical application of our expertise.
Starting out as an accounting practice nearly 45 years ago, we soon realised that our clients wanted more. We found that clients preferred to see one accountant for all of their finance-related needs – whether it was tax, super, business advice, audits or financial management. Taking this information on board, we fast became a full service agency – expanding our knowledge and repertoire of services.
Today, Moran Accountants offers a broad range of financial services – meaning our clients only need to visit one firm. In the 21st century time is precious, and we know that our clients appreciate having one point of contact for all of their financial needs. Our services include financial and management accounting, taxation, auditing, corporate services, business advice, superannuation and succession planning. Whether you're looking for financial advisors, superannuation experts or tax accountants in Melbourne, you'll find the professional assistance you're looking for when you walk through our door.
It's important to note that we're not a 'jack of all trades, master of none'. Our senior partners and experienced team members are backed by a wealth of education and hand-on experience across the full suite of services that we offer – ensuring only the highest standards are maintained.
Our accountants are each members of either Certified Practising Accountants (CPA), Institute of Chartered Accountants in Australia or the Institute of Public Accountants, and they also have extensive industry experience under their belts.
With more than four decades working within the industry, Moran Accountants has seen it all – especially when it comes to matters that are related to business finance. We've either dealt with it via our valued clients, or we've come across it ourselves as a business that has developed and expanded over a number of years. Unlike some accounting firms, we haven't just read it in a textbook – we've experienced it!
We're always learning; the rules and standards change all the time within our industry and we keep a finger on the pulse to ensure we're always up to date. If you would like to know more about recent industry trends and topics, don't hesitate to visit our news page for more information – we keep it updated regularly.

A company built on trust.
When it comes to choosing an accountant, you want to find someone you can trust. Here at Moran Accountants, we've built our business on trust and we always strive to do the right thing by our clients. In fact, we treat every financial situation as though it were our own. In taking this approach, we find that many of our clients become repeat customers. Whether it's an individual needing help to lodge their tax return each year, or a business that requires ongoing financial management and support, they continue to come back year after year seeking our professional advice and assistance.
Whether you require self managed super fund setup, business advice or a tax accountant in Melbourne, you can rely on us to always keep your best interests at heart.
A senior partner will always be available for consultation and advice.
Moran Accountants commit to being up to date on all matters of compliance.
Moran Accountants will always be professional, thorough, accessible and informed in our dealings with you.
Moran Accountants will be transparent, open and honest in our business relationships.
As a client at Moran Accountants you'll be in good company.
Our client base is broad and diverse ranging from small family sized businesses to large national companies across such industry sectors as retail, property, manufacturing, service, leisure, professional, hospitality and automotive to name just a few.
Regardless of size or industry type you will receive personal attention from one of our senior partners, you'll be supported by our team of experienced professionals, and you'll have access to the full range of our services as they apply to your circumstances.
Our clients are many and varied and include:
Family Businesses
Individuals
Not for Profits
Private Companies
Public Companies
Small to Medium Enterprises
Sole Traders
Start Up Businesses
We're here to help you
For more information, please contact us today on (03) 9482 1955 for an obligation-free chat.